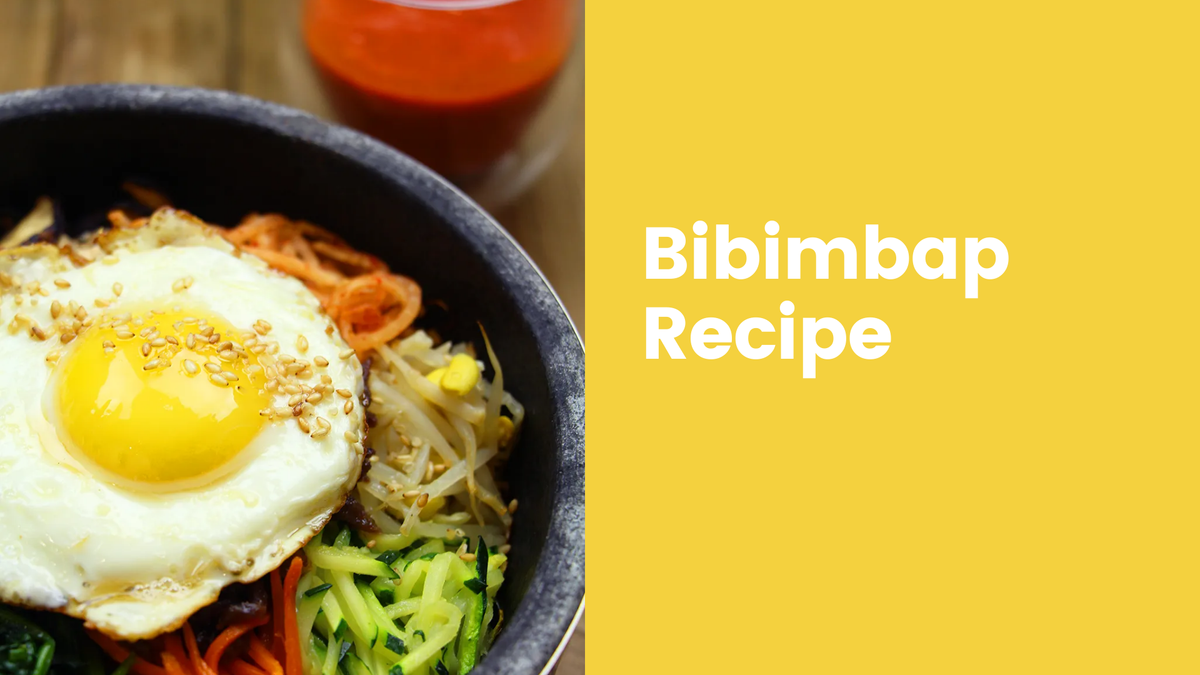 Korean Bibimbap is one of the healthiest dish as it has all the food from the food pyramid. Since a kid, we all follow the food pyramid and even our parents. The food pyramid is something we should and must follow as it helps to manage a healthy diet. I personally recommend Bibimbap at least monthly twice. It is delicious and rich in nutrition.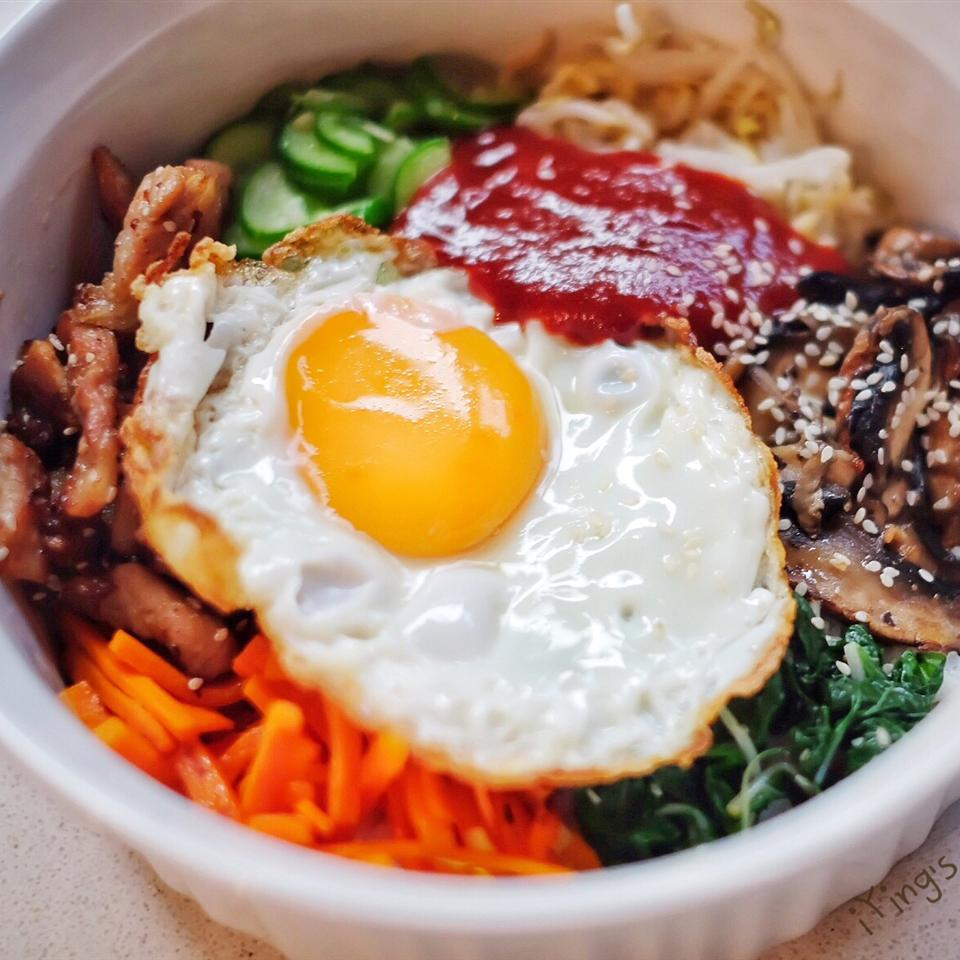 Ingredients (For 2)
1. Rice (2 bowl of cooked rice)
2. Carrot (1 1/2)
3. Soy bean sprouts (200 gram)
4. Spinach
5. Capsicum (2)
6. Salt
7. Sesame oil
8. Sesame seed
9. Chicken breast ( cut in small pieces)
10. Gochujang
Preparation
1. First boil spinach and soy bean sprouts separately with a pinch of salt until it is fully cooked.
2. After it is cooked, filter the water then add salt in the cooked spinach and soy bean sprouts. Then leave it in a plate.
3. Cut capsicum and carrot. After cutting carrot mix it with salt.
4. Now, take the cooked spinach, add sesame oil and sesame seeds. Mix it well. Do the same step with soy bean sprouts.
5. Once you've cut the chicken breast, you need to marinate it. You need to add 1 tablespoon of sesame oil, soy sauce and honey. Add 1 teaspoon of minced garlic. You may add black/white pepper if you want.
6. Fry carrot and capsicum in sesame oil.
7. Fry the marinated chicken breast until it is dry.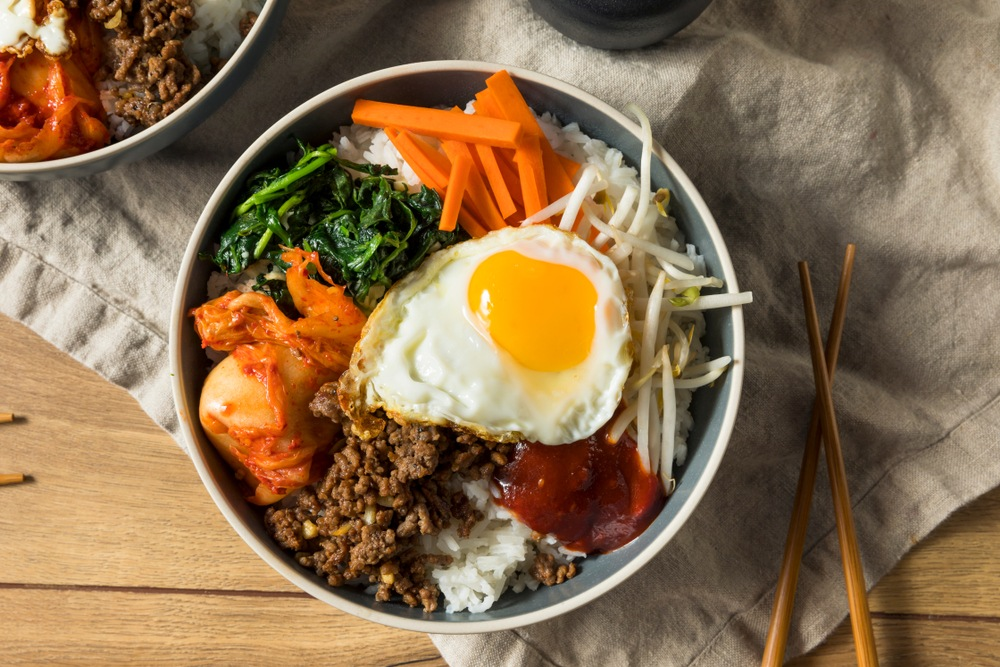 Presentation
1. In a bowl or shallow plate put a teaspoon of sesame oil as the base.
2. Add rice, then add the vegetables and fried chicken on the rice.
3. Add half boiled egg on the top and sprinkle sesame seeds.
4. Add gochujang sauce beside the egg.