I personally believe that soup is the best form of remedy when one is unwell. Maybe that is my opinion maybe for others they prefer medicine in tablet form. I rather drink many bowls of soups than swallowing multiple medicine.
The following recipe is my mother's recipe. She cooks it multiple times in a year, mostly when one of us are not feeling well. This chicken soup always boosts my energy. I remember every time I drink the soup, I'll feel much better. Not to forget, this soup is delicious .
We used to eat rice with this chicken soup.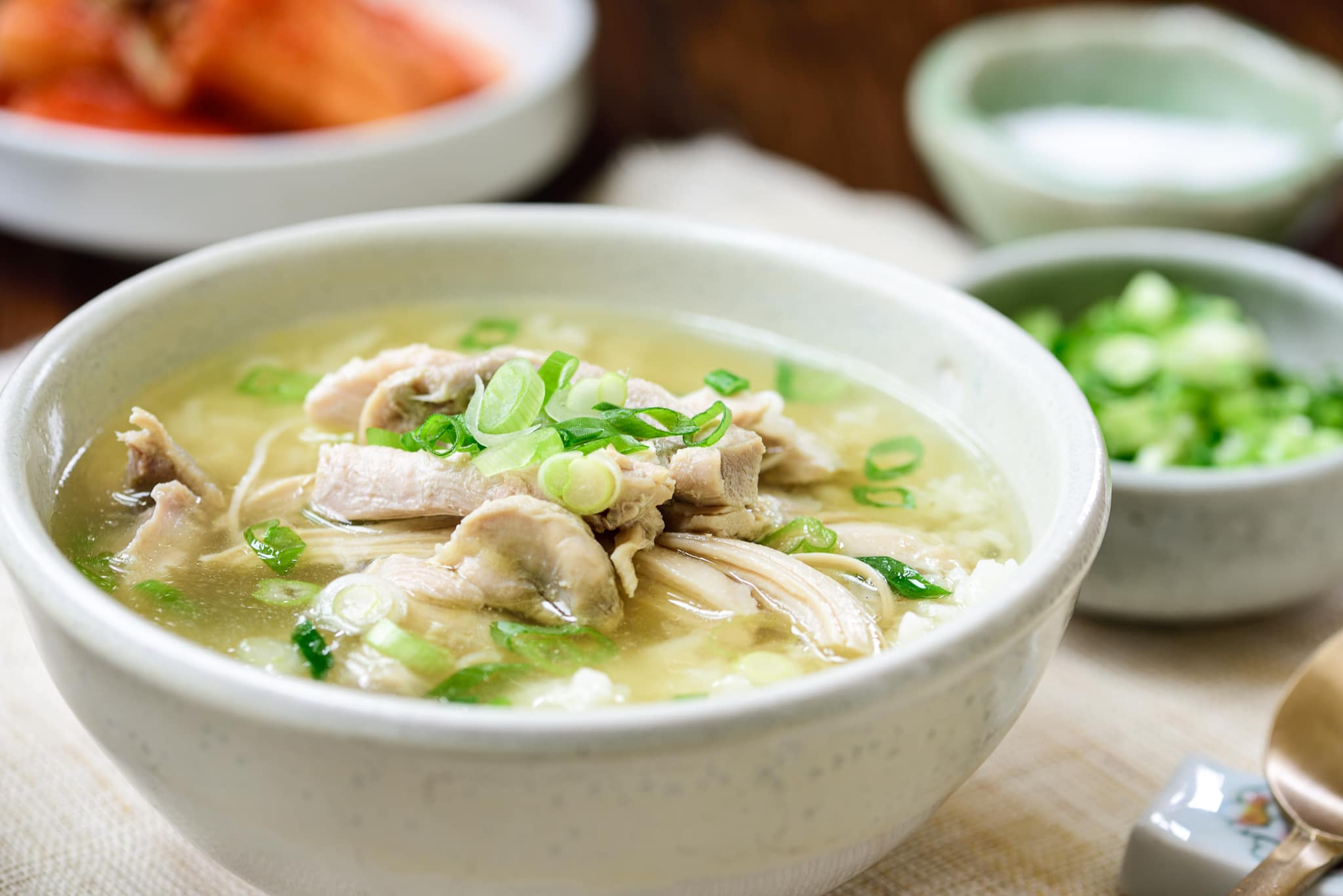 Recipe time
Ingredients
(For 2)

1. Chicken (whole) - 800 gram
2. Garlic - 10 cloves
3. Spring onion - 2
4. Black pepper
5. Salt
Optional
- Cooked rice
I love to eat with rice, you can skip it if you don't want.
This recipe is similar to the video! For more clarification you can watch it
Steps
1. Clean the inside of chicken.
2. In a big pot, place chicken in the middle and pour 3 litre of water.
3. Cut the spring onion in 3 pieces, smash the 10 garlic cloves and onion. Also add 4 to 5 garlic cloves that are not smashed.
4. Boil it for 30 minutes. Make sure the chicken is well cooked.
5.Cook for high heat for 7 minutes only then reduce the high flame to medium.
6. Remove only the chicken for the soup.
7. Shred the chicken in small pieces. Put the chicken bone after shredding in the soup back and boil it for 15 minutes.
8. Now add 2 tablespoon of sesame oil and 1 tablespoon of black pepper.
9. Turn off the stove, add enough amount of salt.
Presentation
1. In a bowl, place cooked rice and pour the soup and put the shredded chicken on the top and add black pepper on the top.
That's all