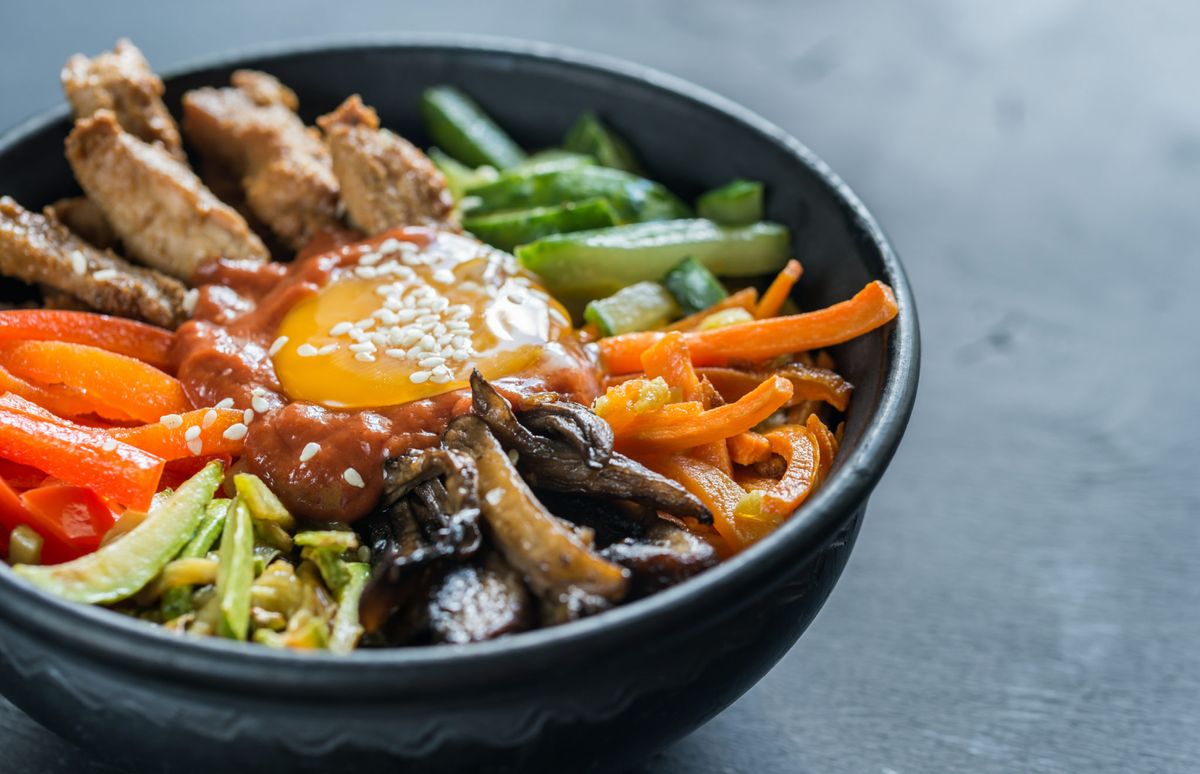 Life is very simple to live in. We, humans, make things complicated by thinking life is hard. Everything is in our brain. Just try, who knows you might make it.
Even the hardest dish to pronounce is salad with spicy sauce. You have read the title so by now you should have known that bibimbap is actually salad with spicy sauce. This Bibimbap is not a tough dish to make. Just follow these steps, your bibimbap will be ready.
STEPS
1. Cook rice. The amount of rice is your preference.
2. Cut the vegetables you want. For example, mushroom and carrot. The tip is to use as many vegetables as you want because it will make your bibimbap tasty.
3. After you have cut the vegetables, you can sauté the vegetables individually with 1 teaspoon sesame oil and 1 teaspoon of soy sauce for 2 minutes.
4. If you want you can mincemeat and toss it with 2 tablespoon soy sauce and gochujang.
5. Fry it in high heat for 2 minutes.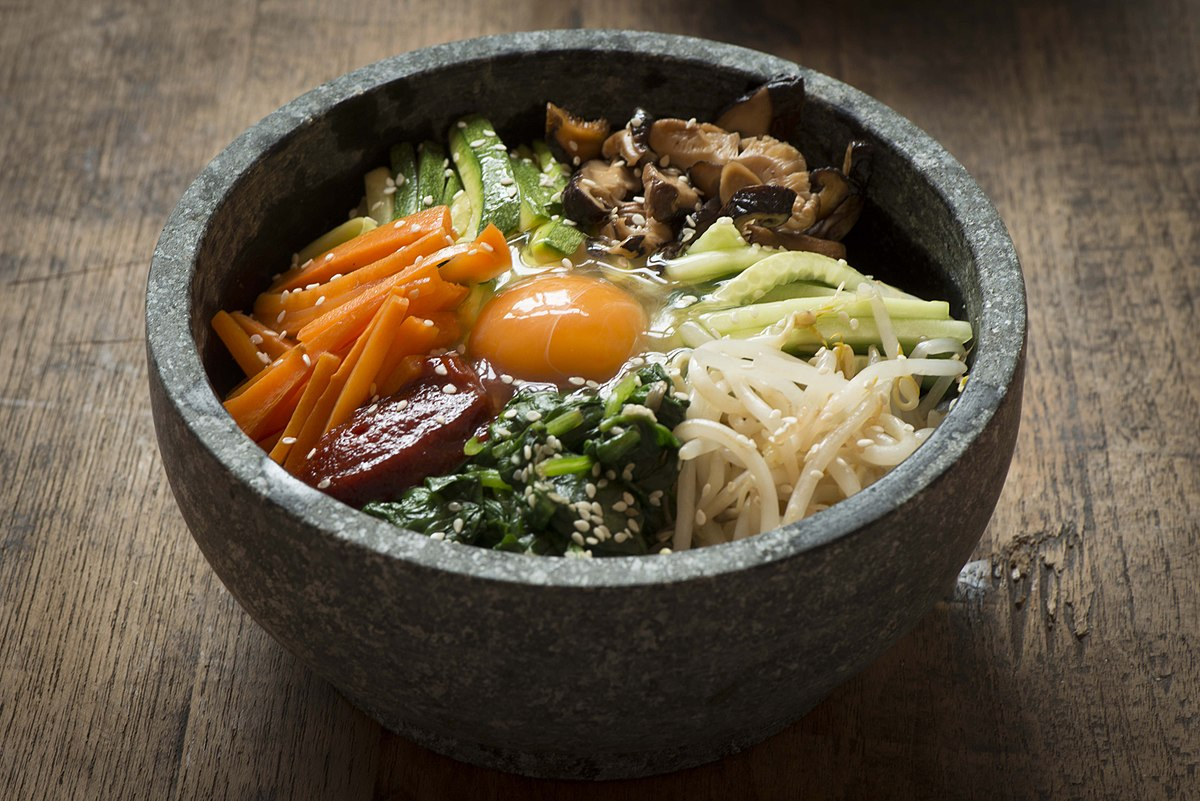 Presentation
1. In a bowl, add 1/2 cup of rice, then add veggies, kimchi and cooked meat.
2. On the top, place an egg then sprinkle sesame seeds.